Governors
Newport Primary School has a very supportive and pro-active Governing Body. The group consists of Local Authority members, community members, staff members and parents/carers.
The Governing Body have many important duties and responsibilities that link closely to the continuous provision at Newport Primary School.
Being a Governor at Newport Primary School
First of all, welcome to all of you reading this information. It gives me great pleasure to introduce you to the rôle and work of our governors in this amazing school.
Newport's Governing Body
Our Governing Body comprises a very committed team of individuals who work enthusiastically and with serious dedication to serve the needs of our school and hence our community.
We heartily welcome new members to our team when vacancies arise and hope that they will quickly settle in to our positive group dynamic and enjoy the atmosphere of hard work and huge interest in our school which we experience in every Governing Body meeting.
What do Newport's Governors do?
Like all governing bodies, we have three core functions:
Ensuring clarity of vision, ethos and strategic direction
Holding the headteacher to account for the educational performance of the school and its pupils, and the performance management of staff
Overseeing the financial performance of the school and making sure its money is well spent.
Governors work with the Headteacher and Senior Leadership Team to drive the strategic development of the school and raise standards of achievement.
Duties include setting the:
School's vision, aims and objectives.
Approving the school budget.
Appointing the Headteacher.
We are there as Governors to provide oversight and accountability – we don't get involved in the day-to-day management of the school.
Legally, governing boards are corporate boards, so responsibility and the power to take action and make decisions lies with the Governing Body as a whole, not its individual members. Governors work as a team and make collective decisions.
We have an ethos of high expectations of everyone in the school community, including high expectations for behaviour, progress and attainment of all pupils, and for the conduct and professionalism of both staff and governors.
What skills do we need?
As Governors we need to be committed, have the inquisitiveness to question and analyse, and the willingness to learn.
We need good interpersonal skills, an appropriate level of literacy and be sufficiently numerate to understand basic data.
Like all Governors, we must have the necessary skills and/or experience to be able to support and challenge the headteacher, and need to gain an understanding of the school's overall performance in order to explain its decisions and actions.
All governing bodies can benefit from expertise and experience in analysing data, budgeting,
driving financial efficiency and performance management of staff and other employment issues.
However, relevant skills may include important personal attributes, qualities and capabilities, such as the ability and willingness to learn and develop new skills.
The ability to work constructively within a committee structure is essential, and willingness to chair meetings and provide leadership is welcomed.
All governors should:
Be prepared to contribute to discussions and offer challenge and support to the headteacher, but be sensitive to the pressures under which they work
Have an interest in education and the welfare of children
Be willing to learn and attend relevant training
Have good interpersonal, teamwork and communication skills
Have a respect for confidentiality
Be committed to equality of opportunity
Be willing to fulfil their role with energy and enthusiasm and be able to commit to attend governors' meetings regularly.
School visits
We need to know our school if accountability is going to be robust, and our vision for the school is to be achieved.
Many governors find that visiting, particularly during the day, is a helpful way to find out more about the school.
Through pre-arranged visits that have a clear focus, we can see for ourselves whether our school is implementing policies and improvement plans and how these are working in practice.
Visits also provide an opportunity to talk with pupils, staff and parents to gather their views, though are unlikely to be sufficient for these purposes.
As Governors we are not inspectors and it is not our role to assess the quality or method of teaching or extent of learning. We are also not school managers and should make sure we do not interfere in the day-to-day running of the school.
Both are the roles of the Headteacher.
If governors wish to spend time within a classroom, they need to be very clear why they are doing so.
Training
Stockton Governor Services provides a telephone advice line for us, guidance for governors, headteachers and clerks, along with a comprehensive central training and development programme.
Training is available locally, often at Stockton Sixth Form College, where we are provided with information and advice to support us in our work.
There are also regular briefing meetings for chairs of governing bodies .
What's in it for me?
You will gain some valuable experiences that will have an impact on your personal and professional life.
You will meet new people, develop teamwork skills and learn more about how schools work.
You could gain experience in setting budgets, interviewing for staff or developing policies.
If you eventually become a chair of governors, support and training will be provided to develop your leadership skills and confidence.
Above all, you will have the satisfaction of knowing that you have made a real difference to the development of our children, young people, the school and the local community.
And finally …..
Thank you, once again for being intreated in and committed to such valuable work.
Without people such as yourself, we would not be able to achieve what we do as a whole school team and community, working to promote the best interests of everyone in every situation and through every challenge.
All the very best for your future.
Two final thoughts for consideration:
Alone we can do so little, together we can do so much.

It is true that you can succeed best and quickest by helping others to succeed

Alma Hellaoui, Chair of Governors
Our Governors
Cllr Alma Hellaoui – Chair of Governors
Mrs Julie Thomas – Vice Chair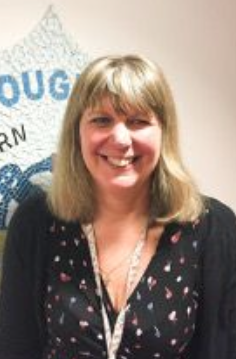 My name is Julie Thomas and I am a recently retired Head and I still wish to be involved in Education whilst my experience is still relevant. Newport Primary is very dear to me and I was employed here as a Deputy Head Teacher for 5 years until 2010. I am passionate about education and believe that all children deserve a good education irrespective of their background and start in life.
Mrs Melanie Daley – Newport Staff Governor

My name is Melanie Daley and I am a Staff Governor at Newport Primary School. I have been a Governor here for 10 years. I was interested in becoming a Governor at Newport Primary School because I am very proud of our children and I wanted to be part of our School development. Standards are paramount and we must endeavour to achieve the best for our children.
Miss Patricia Maxwell – Head Teacher Governor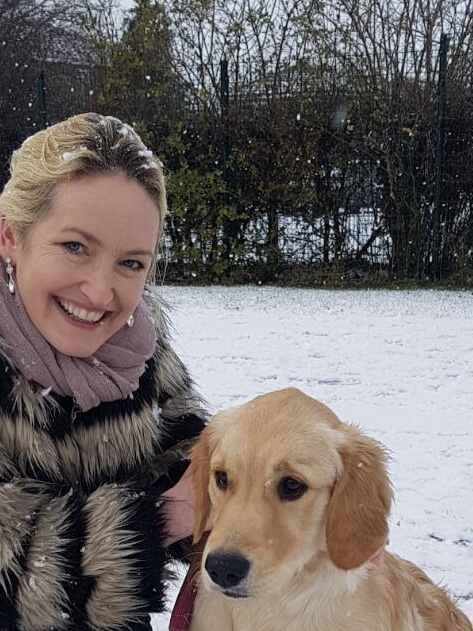 As Head Teacher of Newport Primary School, I am delighted to have such a strong, enthusiastic and challenging team of Governors to support me in the continued development and improvement of provision of education for all of our pupils
Grace Akede – Parent Governor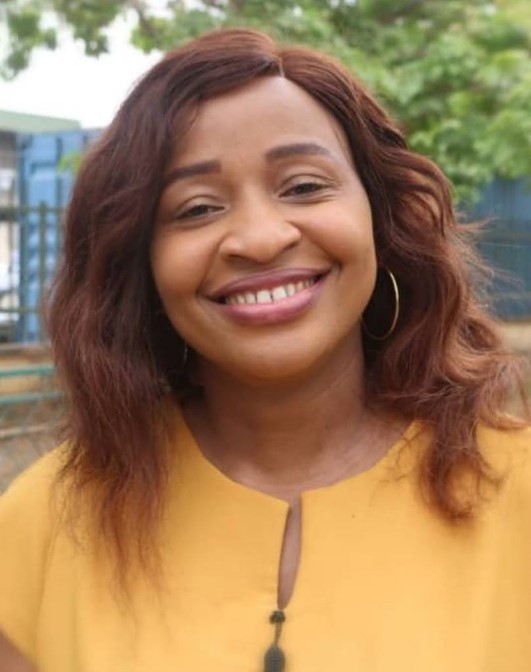 I am a Data Scientist and an Engineer with over a decade of work experience in Engineering, Continuous Improvement, Performance Management, Literacy Mentoring, and Capacity Development.
As a firm believer in contributing positively to any community I find myself in, you will always find me volunteering for a number of organizations. So, I am delighted to have this opportunity to not only contribute to my community but to be doing so in a cause I am truly passionate about – education and overall development of children.
Being a "student-for-life" (as I like to refer to myself), I am open to learning and gaining greater awareness of the education system which will help me perform optimally in my role as a Governor thereby, ensuring that the pupils of Newport Primary School get the best start in life.
Diane Williamson – Co-opted Community Governor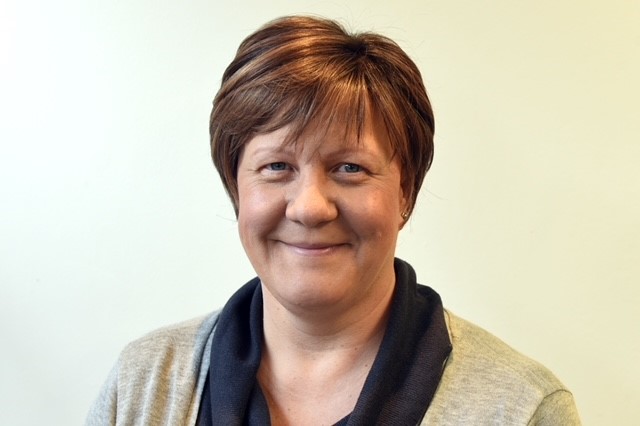 I'm Diane Williamson and I was elected as a Governor in 2020.

I am honoured to be a Governor of such an amazing school. This is my first Governor position, and I am keen to learn, I regularly attend training and recently visited the school to understand how pupil attendance is recorded and the process and procedures around this.

I work full time managing a local charity, and I am also a foster carer for the Middlesbrough Borough Council. I was born in Scarborough but have made Middlesbrough my home since 2003. I live with my partner Steve, our 3 cats, and our foster children. I have four grown up stepchildren and 6 grandchildren.

I believe all children have the right to a great education, a well-rounded one which includes nurture and well-being, to be happy, cared for and to become role models to younger pupils, their siblings and one day their own children. I look forward to working with the Newport team.

Mrs Ann-Marie Coulton – Co-Opted Community Governor
Hello, my name is Ann-Marie Coulton and I am the assistant head teacher at Newport Primary School. I was born in Middlesbrough and have lived in the town all my life. With over twenty-five years of governor representation at three different primary schools in Middlesbrough, I am an experienced member of the governing body.

Although, I have been a teacher for over twenty years – ten of which has been at Newport- I previously worked outside of the education sector. For a number of years, I worked in the Civil Service and during this time, I studied part-time, graduating from Teesside University with a degree in law.

I returned to full-time education at Durham University in 2002 and qualified as a primary science specialist teacher in 2002. I have gained a number of additional educational qualifications since that time which I believe enhances my skills as a school governor as well as classroom practitioner.
I am proud to be part of a team which is committed to developing every individual to be the best that they can be: socially, emotionally and academically; regardless of their starting point.
Mrs Margaret Walters – Co-Opted Community Governor
Mrs Claire Risker – Co-Opted Community Governor
Mr Jonathan Woodhouse – Co-opted Governor
I am Jonathan Woodhouse and I became a Governor in 2020. I work as a solicitor in my own law firm and I deal with child protection cases, acting for parents, other family carers and children. I was born in Middlesbrough and work in the town. I live with my partner Chris (who works in the field of education) and our 2 cats.

I am very proud to be part of the team that oversees this school and promotes the vital role that it has expanding the education and life opportunities for the children and families in this immediate community.
Mrs Jacqueline Smith – Foundation Governor
My name is Jackie and I am a teaching assistant in EYFS where I have been for nearly 10 years. I have lived in the area all my life and Newport Primary was my school growing up. I have two children who both attended the school and this is when I joined the governing body.
Newport is not only a school but a great network for the community supporting many families with everyday struggles. The staff and children are welcoming to anyone who attends or has any involvement in the school.
I am so proud to be part of the school and attend all governors meeting as I pay a great interest in how and what happens to give our children the best education and life experiences to make them become the best they can be.
Governor Membership and Attendance
Register of Pecuniary Interests